If you used
Google Reader
in the past, then you are well aware that it was shut down by the powers that be on July 1st. I know a lot of people were mad about this development, so you the following could very well have been you when it was first announced:
It's ok though, I've got your back (a little late but better than never)! You can follow this blog by using
Bloglovin'
:
Another great option is
feedly
, which you can configure a lot of different ways: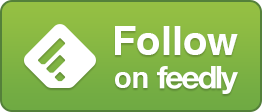 Hope this helps and, as always, thanks for reading!


Facebook | Twitter | Tumblr